Kitty, cartoon kitten, jumps higher and higher, it collects sausages on the way, tests a rocket, rides a balloon, jumps on a trampoline, avoids the obstacles and wins the monsters.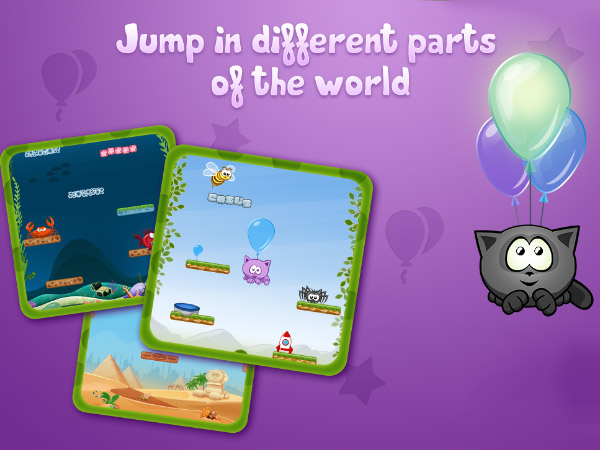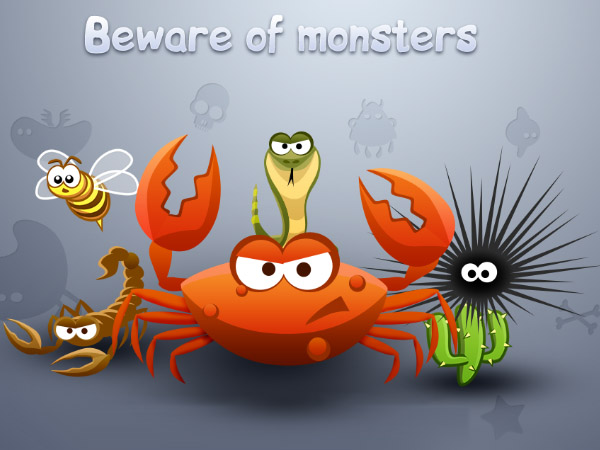 Jump up from platform to platform. Be careful, because the platforms are made of different materials: ice, earth, wood or stone - each platform has its strength.
Use a rocket, a balloon and a trampoline to climb higher and faster.
The higher Kitty will climb, the more points you will score.

Score the most points and be the first on the leaders board!
Jump with Kitty above everyone!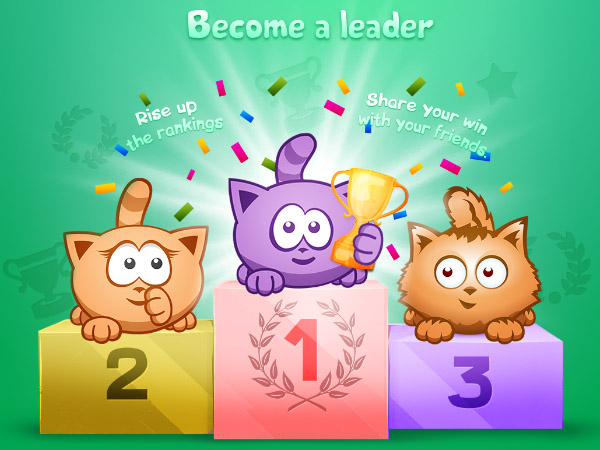 Game features:
the most charming hero among all of jumpers;
different platforms of ice, stones, earth and wood - each has its own strength;
the higher the kitten climb, the harder the game is;
three monsters: two dangerous moving monsters (Bee and Spider) and one is growing on the platform (Cactus monster);
various devices, which help to jump higher: a balloon, a rocket and a trampoline.

How to play:
The kitten jumps higher itself, you should only tilt your phone or tablet to the right or to the left, moving the kitten in the right direction.
Forward to great adventures!

What's New:
Performance tweaking
Some bug fixes in accessories
2.0.0 Huge update:
New animation engine
Optimized loading
Added shop
Added boosts
Added in-app products
2.1.5 Happy New Year 2015!
Added free winter theme!
Now you can shoot down the monsters by jumping from the springboard
Improved generation of monsters at different heights
Improved generation platforms